An Online Teaching Platforms In India is a good option for those people who wants to earn money online. During the Covid 19, many people lost their job so online learning and working from home is the best platform for a person's life. An emerging trend in the city is online Teaching.
In the modern era, people do online teaching and make money through it. Through online teaching, their skills should be enhanced. In India, there are a lot of teaching platforms that provide money to the people if he/she has suitable skills for teaching.
Online learning becoming a part of teaching nowadays. Both students and teachers are convenient with this mode.
During the pandemic period, there is a big challenge for both students and teachers regarding how the teachers will teach and how the students will understand things very easily, but now the situation has changed and every student wants to learn online.
How Online Teaching should come into existence
During the pandemic period when all the schools and tuition are closed for some time then people got another way of learning through online teaching. Online teaching is a very simple way of teaching in which you first choose the platform on which you have to teach like Zoom, Google meets, etc.
You can earn money through online money while sitting at the home.
School teachers, college teachers, and professionals are doing online teaching nowadays. But this method is only applicable to qualified and professional people, students should also use this method to enhance their teaching skills.
You should enhance your skills to do online teaching jobs on the platforms.
There are some platforms that provide Online Teaching Platforms In India are:
Vedantu
A platform that provides online learning to their students is Vedantu, which provides many people to boost their skills. they offer coaching for 1-12 class students and coding classes is also available for the students.
They teach subjects like physics, chemistry, biology, and mathematics. It also provides special classes for those students who are preparing for JEE and NEET.
Features:
Live classes
Coding classes
Focuses on school students
Preparation for JEE and NEET
Steps to apply in the Vedantu:
Firstly you have to fill out the application form.
Then they will take the screening tests.
Demo teaching session
When you will fulfill these criteria you should submit the documents and start online teaching in the Vedantu.
TutorMe
TutorMe is an online teaching platform in which you connect with worldwide students. It provides a good opportunity for people to earn money through this platform.
Features:
24/7 support
Virtual classrooms
24/7 tutoring
Tutor chat
Proving past lessons
Steps to apply in the TutorMe:
Firstly you have to fill out the application form.
Choose the subject you want to teach the students
Wait for the acceptance of the form
After the team accepts your application they will be providing you to the students for teaching.
Chegg India
During the pandemic Chegg act as a hope to many people who wants to earn money by tutoring via online mode. This platform promotes trouble-free online tutoring & earning opportunities. Most of the subject matter is easily available and the connection is present all over the world. The interface is very simple.
Features:
Tutor helps
Online learning
Online math solver
Online paper check
Textbook solutions
Online paper check
24/7 support
Steps to apply in the Chegg:
First of all, you just need to sign-up on Chegg's official website.
Then get ready for online screening.
Then Verification was held.
After getting passed all the above tests the company will start sending students to you.
For tutors- Chegg will calculate your work and if you spend less than an hour with a student then it will calculate via pro-rata basis with a minimum topic or lesson of 5 minutes (If you spend 2 minutes only with a student then you will also get on 5 minutes basis). Chegg will pay every week on Thursday with PayPal.
TutorVista
This is a well-known platform all over the world. And works in different countries like Australia, India, USA. We will say it may be not the best but on the other side, it is also not the worst also. It is like you are your own boss. And can work online.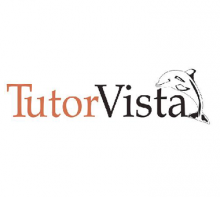 Feature:
Free to join.
being able to help others learn and could meet other people also.
Sometimes may not be satisfied.
It will convert your tutorial hours to dollars.
Strict schedule.
Steps to apply in the TutorVista:
Sign-up on the official website.
Fill out the form with correct answers.
Get ready for the interview & give it.
If you passed the test then you can start teaching.
If you join this platform then you can also take work from other tutorial websites.
Tutor.com

This website gives you freedom in respect of scheduling your teaching. It also provides opportunities for online teaching purposes.
Features:
Work from home.
you may also like to work with them.
enhancement training.
Supportive environment.
Earning from the tutorial.
Steps to apply to Tutor.com:
Fill out the form of application.
pick your subject.
Mock interview.
training session.
After completing the above steps you just need to wait for 1-2 weeks.
Read Also: 1. Free payment gateways for e-commerce websites
2. The Best Email Marketing Services
Beginner-friendly online teaching jobs
During the pandemic, approximately every country went on lockdown and economic activity get stopped during the lockdown but every student didn't want any type of barrier to their education so for solving this problem online teaching shines and spreads all over the world. And most parents know the importance of online teaching.
Before you start your carrier in online teaching one thing every tutor has to understand is that this is also not so much free and any situation can occur due to hackers & pirates and so here is some guidance for you on where you can start your carrier.
Master in at least one subject-
Know what people want to study.
You have to know which is the best-known subject you can teach as some students and interns can teach but they don't know about specialization in one subject.
After clarifying the above points you need to know which students you will go to as a tutor and need to know the strategy for them.
As a beginner, you do not have any prior experience but your skills make you different which every company wants in their tutors.
You need some strategy on how will handle any situation during classes or any extra situation which may never be seen in the past. So be careful about that.
Here are some recommendations in which you may go to become an online teacher-
LinkedIn
process– 1. Set up a good profile.
In your profile, there should not be any negative points about the subject which you are going to teach as it may dissatisfy your profile seeker and you need to show the achievements you gather in that subject or which course you had taken for becoming an expert in that field.
2. Find the appropriate company.
In the online world and applications like LinkedIn, there are a lot of opportunities available as online tutors and companies are ready to hire based on your good resume. So hint is there you have to make a good resume.
Internshala
It is one of the best websites for beginners who seek to start their carrier with different opportunities. And here are an ample number of companies available who want to give employment on a salary basis or as an internship basis.
process- 1. Sign up & build a resume on this platform.
Firstly you have to build your resume on Internshala and your resume must be attractive so that the company managers will see your resume, and approach you.
2. Find the Opportunity
If you saw any company profile on the website you must apply for the job in the company and choose the relevant position related to the job.
If you got the certificate while you are working in the office the money cannot matter because it will surely be a plus point for you.
Salary in India for Online Teaching
The greatest misunderstanding in India is that in the field of online teaching salary is not good, but there is a good salary and you can earn up to 40k in a month.
Some companies that offer a salary to you:
Salary
Vedantu
2000 to 20000 INR per month
TutorMe
18 dollars per hour
Chegg India
 up to 40000 per month
TutorVista
negotiable prices and based on work
Tutor.com 
performance-based