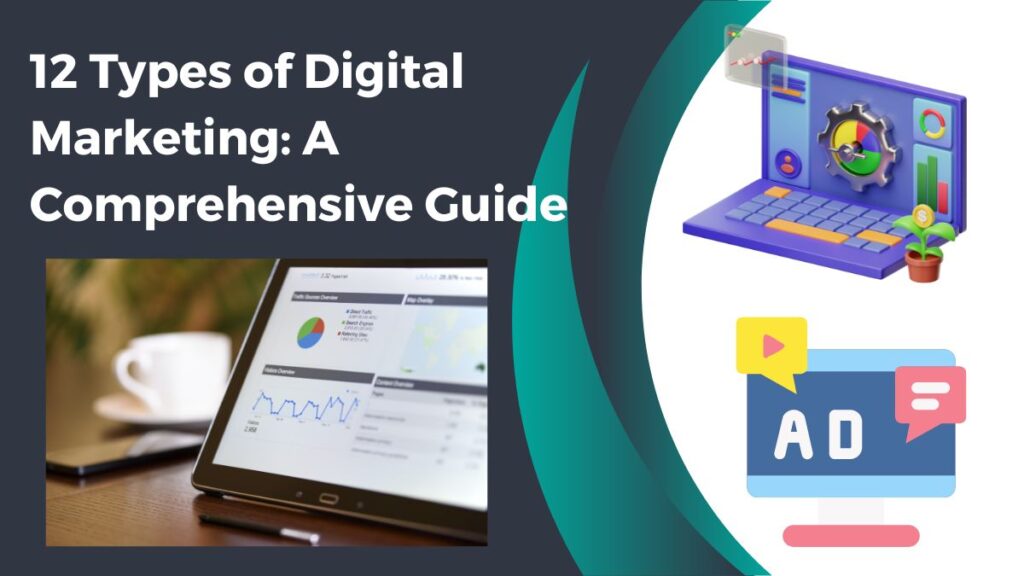 In this article, we'll explore 12 different types of digital marketing, including search engine optimization (SEO), pay-per-click advertising (PPC), social media marketing, email marketing, content marketing, influencer marketing, affiliate marketing, video marketing, mobile marketing, native advertising, podcast advertising, and digital PR.
With the increasing use of the internet and technology, businesses must adapt to reach and engage their target audience in the digital world. However, the world of digital marketing can be complex and overwhelming, with many different strategies and tactics to consider. That's why we've created this comprehensive guide to the 12 types of digital marketing
By understanding the various types of digital marketing and their benefits, you can develop a tailored digital marketing strategy that meets your business's and target audience's unique needs. Whether you're a small business owner or a marketing professional, this guide will provide valuable insights and practical tips for building a successful digital marketing campaign.
12 Types of Digital Marketing are:
The types of digital marketing many we are mentioned here some of the kind that helps you to develop the business:
SMM (Social Media Marketing)
Content Marketing
Affiliate Marketing
Email Marketing
SEO (Search Engine Optimization)
Paid Advertising
Mobile Marketing
Video Marketing
Audio Marketing
Influence Marketing
Instant Message Marketing
Virtual Reality Marketing
Through this method, we can promote our brand, and product with social media. Social media networks have dominated society for many years and attract billions of users. This is the most important source of traffic also.
If you want to create a social media campaign then you have to create sharable content. Some marketers will directly post on their profile and you will enable the social media buttons through which people will directly share your content according to the related groups.
The advantage of social media marketing is to increase engagement with the customers, and increased awareness of the brand among the users through social media sites and target the topics in which take interest and work on these topics.
Content Marketing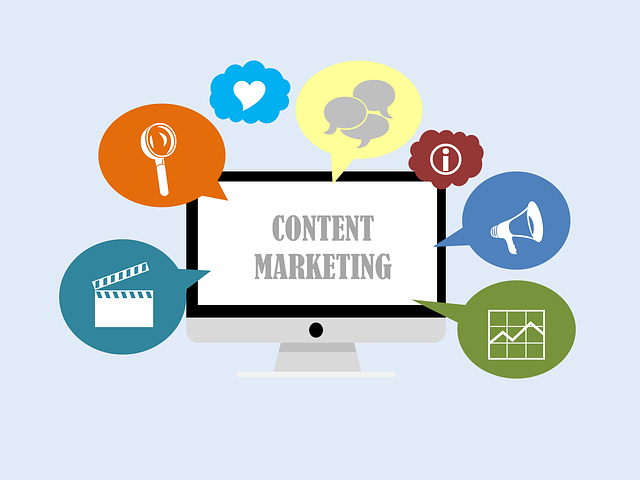 Content marketing is the most popular type of digital marketing in which we write blogs, use images, and provide useful information to the users. If the user finds the solution and your brand gives the best solution to the user's problem then user engagement is high on your website.
Content marketing is influenced by which type of content to be used and it is oriented by the funnel. Content marketing includes the content, type, and format of the content which leads the buyer to what kind of content is to be expected from us.
The main objective of content marketing is to convert visitors into leads and use other strategies such as email marketing.
Is content marketing important?
Affiliate Marketing
When creating the content or product, you will be recommending the product to others through the link. When any of the users will click on the link and purchase the product from the link you will get the profit from each of the links.
The best part of affiliate marketing is that you don't need more audience to target your products you will target through the content writers.
Read Also: Top 5 Comprehensive Digital Marketing Strategy Framework
Email Marketing
Through this type of digital marketing, you will keep the audience updated with the relevant content. The most effective way to promote our products is to reach the audience through the relevant email not sending the spam mail.
Create engaging content, the best email subject lines, and the best time to send the email to target the audience or the consumers who are interested in your product. You will provide the details of the business through the newsletter or if you will be launching the product keep the updates to the users and send thank you emails to maintain the engagement with the users.
SEO (Search Engine Optimization)
Through the SEO(search engine optimization) we can optimize the content on the search engines and get the top rank on the search engines. SEO aims to improve a website's organic (unpaid) traffic by making it more relevant and valuable to search engines and users.
SEO involves various techniques, such as keyword research, on-page optimization, link building, and technical optimization, to help search engines better understand a website's content and structure and improve its visibility and ranking in SERPs.
It is the most engaging marketing platform because in reaching the customers directly you will focus the customers to reach out to these search engines. The most important drawback of SEO it takes time to rank the content on Google and it should be updated all the time.
Paid Advertising
When you are searching any of the websites on Google you will see the relevant ads on it.
PPC is known as the pay-per-click, in this advertising model you will pay for the relevant clicks according to the ads. When you are applying the pay-per-click ad there would be no cost for applying it. The income through the ad depends on how many users will click the ads.
The cost totally depends on how many types of keywords you are choosing for the content if you have a good audience then your income from the ads will be around 50 dollars.
Mobile Marketing
We can also do mobile marketing because most of the users are using mobile phones and they all are using mobile phones for shopping, product purchasing, and searching for information about any topic. You will optimize the ads through the mobiles.
There are several ways to invest in mobile marketing. Some of the common methods include:
Mobile Advertising: Allocate a portion of your marketing budget to mobile advertising platforms such as Google Ads, Facebook Ads, or mobile ad networks. Create targeted mobile ad campaigns to reach your desired audience and promote your products or services.
Mobile-Optimized Website: Ensure that your website is mobile-friendly and optimized for a seamless mobile browsing experience. A user-friendly mobile website can attract and engage mobile users, increasing the chances of conversions.
Mobile Apps: Develop a mobile app for your business if it aligns with your goals and target audience. A mobile app can provide a more personalized and convenient experience for your customers. It allows you to send push notifications, provide exclusive offers, and build brand loyalty.
Mobile Search Optimization: Optimize your website and content for mobile search engines. Implement mobile-friendly SEO practices, such as improving page load speed, optimizing meta tags, and using mobile-specific keywords. This can help improve your visibility in mobile search results.
Mobile Analytics: Invest in mobile analytics tools to track and analyze user behavior on your mobile platforms. Understand how users interact with your mobile ads, website, or app. Use the insights gained from analytics to optimize your mobile marketing strategies and improve performance.
Mobile Payment Solutions: Offer mobile payment options to provide a seamless and convenient purchasing experience for your customers. Integrating mobile payment methods like Apple Pay or Google Pay can streamline the checkout process and enhance customer satisfaction
Video Marketing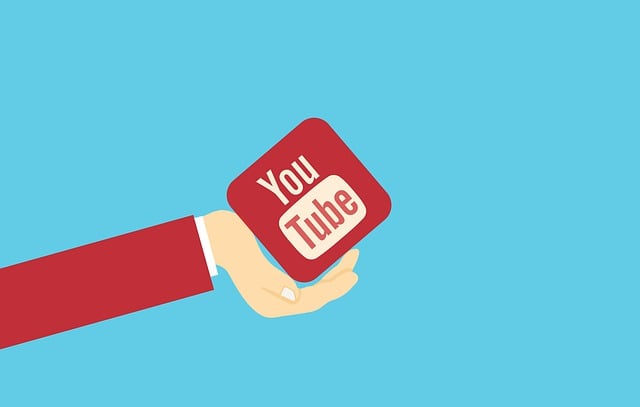 Exactly 2 million people are watching videos and searching the videos related to the content. Through this, we got a good opportunity for digital marketers to take advantage of this. You will upload videos related to the niche get traffic through this and get more engagement with the customers to buy the product.
Some of the types of digital marketing videos that you will create are:
You will make the interview tips videos so that some of the students who are the freshers can take advantage of these videos
Demo videos of the products that you are selling to the customers
Educational videos
Audio Marketing
Podcasts are increasing day by day in the mobile era of technology. Podcasts are a way through which we connect with the audience through the radio when people are doing activities like household work etc. and you will also target the audience through audio marketing.
Influence Marketing
Influencers are those people who specialize in their specific fields in which the audience takes an interest in it. Digital influences generate their own content for their product and fit our voice according to it.
Influencers either destroy or create our product if they say something and take our product to some specific heights then they get praised and if they do it in the wrong way then they will destroy the identity of their product.
Instant Message Marketing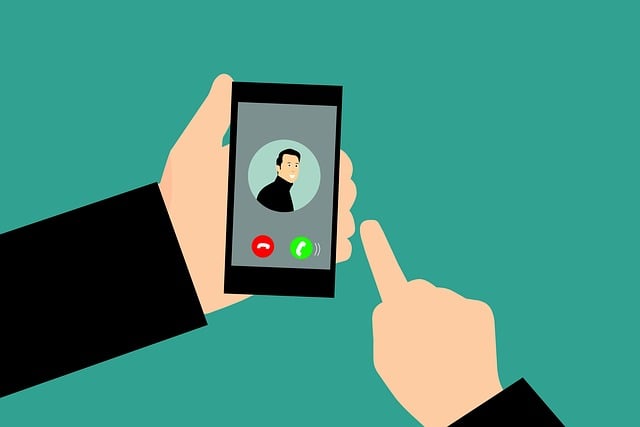 The use of instant messages is popular these days like WhatsApp and many social media apps through which we send direct messages.
So there is the section of support through which we connect our customers with this if any customers have any queries you have a good support system to solve the queries in a quick manner so the customers will get back the positive responses with the product.
Virtual Reality Marketing
Use of virtual reality technology and experiences for promotional and advertising purposes. It involves creating immersive virtual environments that allow consumers to engage with products, services, or brand narratives in a unique and interactive way. VR marketing aims to provide a memorable and compelling experience that captures the attention of consumers, enhances brand engagement, and drives sales.
What is digital marketing?
Digital marketing includes the use of digital channels, websites, search engines, social media, email, and mobile apps, to promote their individual products or services and connect with a target audience for user engagement for their product
Can I use multiple types of digital marketing together?
Absolutely! In fact, using multiple types of digital marketing together can help create a comprehensive and integrated marketing approach. Combining strategies like SEO, content marketing, social media marketing, and email marketing can enhance your overall digital presence and maximize your reach and impact
How are the efforts of digital marketing measured?
Measuring the effectiveness of your digital marketing efforts involves tracking key performance indicators (KPIs) relevant to your goals. These include website traffic, conversions, click-through rates, engagement metrics, social media reach, email open rates, and more. Various tools and analytics platforms are available to monitor and analyze these metrics
What is Search Engine Optimization (SEO)?
Search Engine Optimization (SEO) is optimizing a website's content, structure, and other elements to improve its visibility in search engine results pages. It involves techniques such as keyword research, on-page optimization, link building, and technical optimization to drive organic (unpaid) traffic to a website