We have gone through many website builders that are making websites here 10 Best free website builder services of 2022 then we conclude that some website builders provide the best offers and free plans.
Then we concluded that Wix is at the top because it has a wide range of features in it and it received the highest number of ratings from those customers who are building websites on Wix.
Godaddy comes second because it has efficient SEO tools, an efficient ADI builder, and design functionality.
Weebly is especially for those customers which have small businesses.
A good website builder removes all the difficulties when we are making the websites and after the research, we are creating a list of free website builder services that provides you with the best recommendations and information about it.
Here are the 10 Best free website builder services of 2022
How to choose the best free website builder for you?
1. Wix
Wix is one of the top leading website builders which gives you a user-friendly platform it has many features and it is easy to use, good design drag and drop editor.
It has many customizable templates through which you can the good websites and many builds in functionality features to give people to make the best professional website. Wix is designed like that anyone can build our website free of cost.
There are some reasons why we prefer the Wix Free Website builder
Upgraded Design Template
Wix has upgraded drag and drop design functionalities which created a website within a seconds. This will provide you with the best plans without doing any investment. Some plans are restricted but those are not which give you the best experience.
Useful Interface
Most of the tools which are used give you customizable templates with a free plan. It is not a good backend but although it has a better interface.
All In One Solution
Wix has predefined plugins and widgets that provide us with good functionality support for our website.
Reversing feature
This feature is very nice as just by simply hitting CTRL+Z your all work gets reversed at the previous position(if you want to undo all your work).
Easiness of using Wix
Wix has its image library on one hand and on the other hand just with a few clicks you can change any image, Text, or any type of background- which makes it faster than other website builders.
The uniqueness of using Wix
when anyone sees it the first time then it looks so confusing but by simply taking a look at all the features of Wix then you can realize it is easier than it looks. It has also some insight features which makes it a more featureful builder for making any website.
Informative
The information which is provided by Wix is unique and impactful to the user and it contains a lot of information that can beneficial to the users.
Premium plan
The premium plan is what you got may be the real value of money by reviewing the most use of Wix.
There are some features that should be improved in the Wix
No Unlimited Plans
when we are creating the website on Wix we are not supposed to have an unlimited storage plan.
Starter Plan does not remove ads on your site
When we are starting to create our site on Wix the ads would not remove from our site, if we want to remove these ads we go to the monthly plan which costs more than our website builders.
2. GoDaddy
Its SEO Wiz tool and user-friendly interface make it the best choice for users and businesses due to the extensive website building properties.
If you are looking for a website builder that can create a website for you within a short period then GoDaddy will be the best choice. Why do we take it to the second position?- As it has improved its customizing tools, improved templates and the pretty-easy user-friendly ADI functionality can build a website by using fewer inputs- that's why we include it in our list as the second position.
However, it doesn't have efficient tools like Wix
Through our experience
By making the first demo website, then we see that this website builder can make a website by giving only three answers and also provide customizing tool at the bottom for doing customization according to our requirements. And it also provides different tools and customization for font, color scheme, and themes.
There are some reasons why we prefer GoDaddy
Design and Editing
GoDaddy website builder provides us with a wide variety of templates and pre-filled design elements. The editor does not have drag and drops options but it is very simple to use.
Ease of Use
GoDaddy provides us that we are choosing our exact niche, they do not choose a typical design for you. According to your website functionality, it builds the website. It has form fields that make it easier for you to resolve the queries.
Customer Support
Apart from the other websites' services GoDaddy's customer support system is good. It can reach you to provide the best solution to your problem.
SEO Tools
GoDaddy has a good SEO tools feature through which you can create your website in a very efficient manner.
Some features that should be improved in the GoDaddy
Individualism that can restrict your creativeness– If you want to make some uniqueness to your brand layout then this can irritate you in many instances as you can't resize or move images outside the block of your site (when you come to block elements).
After doing a deep analysis- then we can say that this whole analysis will tell you everything you need to know about this free website maker.
The Ecommerce review-This whole analysis will tell you everything you need to know about for making a website for all the businesses.
Which one is best Wix or GoDaddy- We compared the differences between these two free website builders which helps you a lot to take a decision.
3. Weebly

Perfect website for your small businesses
If you are planning to set up a business in the online world then it will be a great choice for you, if you want to set up a small business. The Weebly eCommerce plan(which is free also) is powered by Square Online as it has some great plans for tiny business houses.
Full description after using it:-
Weebly is of great choice for you to grow your small business as it contains some great SEO tools, room for growth to scale your business, and importantly semi-professional free domain.
Due to its not-so-good mobile formatting and poor server response, then we did feel that this platform has dropped its percentage from 16% and now its rating will be 3.5/5. so, it totally depends upon whether you use it or not.
Due to COVID-19, many consumers start purchasing online as compared to before and if you are in the US then you can also sell from your free Weebly site. However, you need to pay a 3% transaction fee on each sale and if we talk about INDIA then still INDIA comes at 21st position for using this website maker for making website. And if you want to sell online with a Weebly account then it will redirect you to make a square online account for using it.
Tip:- Your main motive is to sell or do the transactions with this platform so our recommendation will be, to go to the square, create an account, and take a look at the $0 e-commerce plan.
By looking from the professional point of view: What is our idea after using it-
After making our first website, we felt that it is more beginner-friendly than Wix as it has limited templates and editing tools and so establishing the website was very simple and easy.
There are some reasons why we prefer Weebly
The arranged themes- hmm, we find that Weebly organized themes may frustrate you, but they prove to be friendly/helpful for following design best practices.
Settling arrangements- It first asks you about what is your objective means and which type of website you want to create and then it provides themes according to your choice, which may help you a lot in establishing the website for the first time.
Double checker- This feature of Weebly proves to be very useful as sometimes accidentally deleting the work may be very helpful and many times it is very difficult to undo it. So this platform provides a double-checking feature-which will double-check whether it should be executed or not.
Some features should be improved in the Weebly
Lack of implementation the innovative ideas:- There should be more control over the color and size of text either with code or normally as we experienced in our website-making process and we can't set text around an image as background that can make the website according to our want but due to some restriction or in any reason we did not able to do this. Even the user can be frustrated with that feature-that can cause headaches as well.
For seeing further information, look at the points given below:-
Pricing schedule: We look at the plan that is provided to the user that you should also know about that so take a look.
Our analysis of this website maker: This free website maker review can tell you everything you need to see to build the website.
Comparison between Wix and Weebly: We have compared these two free website builders.
4. Jimdo

Jimdo will be a nice choice if you are planning to build a website for your selling purpose at a later date in the future. As the makers of Jimdo want to make the builder simple and easy so that anybody can join it.
Full description after using it:-
If you are looking for a website builder that will provide you with a background in the Facebook store or the online world then along with an easy and quick manner for building a website then Jimdo is for you. And you can also upgrade your plan at cheaper (really fair rates) for incrementing the store in your future day.
By looking from the professional point of view: What is our idea after using it-
When you start working on building your website then it feels very simple and adaptable and can solve your tool-related queries as there is a tooltip that will provide you with information that is scattered throughout the editor. Changing text, images, and background is very simple and smooth.
Happy to know-
However you don't have a lot of control over it but the result is professional, sophisticated, and clean. When you go deep(go with the flow) then you can also able to add block elements and can alter the layout after the ADI(Artificial Design Intelligence) has done the work.
The ADI editor tools and Jimdo Dolphin will do your work according to the manner you want just with little input.
Why do we give this platform these ratings?
you should check out the reasons as these reviews may change your mind about this free website builder.
There are some reasons why we prefer Jimdo
Time Efficient
Due to its simple editing interface, it is good for those users which have limited time so that users can save time.
Easy Sign-Up Process
The Sign Up process of Jimdo is very simple. It creates the account within a second by verifying the details through email, then we will make a website on it. It can automatically add the pages and blocks on the website. It has color typography through which we can select the colors.
Simplicity
It is very simple to use. When we select a template in it it will make a layout that looks good on our website.
Responsiveness
It has a mobile editor view due to which it optimizes itself for mobile view.
Some features that should be improved on Jimdo
Plans and Pricing
It has a confusing plan structure. When we sign up for it, the plans starting $9 per month which includes free domain and hosting. But then we will upgrade the plan it shows the different prices for making a website on it.
Limited Feature Set
It is very simple to use. We can create templates in it, edit the pages, and design the pages but we can not customize the template. We cannot change the CSS of the template.
Slow Help and Support
Its support system is not good. If we have anything that should be asked it has a waiting time of at least 1-2 days.
5. SITE123

SITE123 is an editor that makes creating a website very easy. As its name suggest that it can make a website in only 3 steps. Firstly choose a design, then add some content and go live.
Full description after using it:-
The designs are classified into three categories- for business, online store & portfolios. Then there are further divided into more categories according to special niches like- law firms, hair salons, and gardening. This builder is very simple as anybody who wants to create a website can work in smoothly without any difficulty. But if you want to make your website very fascinating in terms of attraction towards others and make the layout better then it is not for you. The free domain you get will be a mess of letters and characters which may prove to be a drawback for your website.
By looking from the professional point of view: What is our idea after using it-
This builder is like a guide that helps to build your website until you finish the work.
There are some reasons why we prefer SITE123
Simple and friendly nature
There is no complicated setup process as you can do everything in your browser. Like any other builder, it also comes with a blog and an online store. If you have zero technical skills but want to create a good website then this might be a good choice.
Customer support
It also has live support that will reach out to you whenever you will be stuck in any situation.
Innovative help
It has associating fonts and color suggestions so only by choosing the industry and site name then it will create your demo website then you could see what your website looks like in the future.
No cost plan
This builder will provide SITE123 free plan as long as you want with a supportive nature.
Multilanguage capabilities
It also has some language-related features as we can easily add any language with a subdomain, subfolder, and individual domain names- for this, we need to pay for the plan, and then it will add a translation tool to the menu bar.
Some features that should be improved on SITE123
The interface quality- There is no secret that this builder will provide restricted control over many features but with latest and most attractive design can make it less irritated. But if you compared it with another builder like Wix- then it will provide a new and attractive look, if we compared it.
For android and ios devices– The SITE123 will not provide a specially dedicated mobile app but can also work on mobile devices as well. And you can edit from the view of mobile also.
Backup– This site has no backup or restores function available. So all the work will have to be done with a view to looking at this feature.
6. Strikingly
Striking is easy to use and effective website builder to create a website even if the user is not so professional. And it is also recommended by a marketing guru.
Full description after using it:-
If you want to build a single responsive page for personal, small business, or small e-commerce purposes then it might be a good choice. As this builder's motive is to provide a base in the online world. The website it produces is amazing for mobile devices also.
By looking from the professional point of view: What is our idea after using it-
The plan it provides is just 8.00 per month, and if you are undecided then you should take 14 day's free trial. Many other websites provide multi-page layouts and designs with different features but this builder is made according to the viewpoint to make a web page with a single page and layout are arranged according to that specifications, and this vertical scrolling layout is utilized in many web pages.
Many times by looking at single-page features some people didn't take it seriously but the single-page layout is best for portfolios, product launches, some business services, online business cards, and presentations also.
There are some reasons why we prefer Strikingly
No coding– As it is a single web page builder with good vertical layouts and it didn't require any type of coding skills.
Simplicity– The use of this website builder is very smooth and sometimes it feels like cutting a cake.
Professionally for mobile devices– this builder is very effective for catching the eyes of users on mobile devices.
Ability to use your existing domain and you can also purchase a new one.
There are some features that should be improved on Strikingly
Mobile Optimization
When I am making a website on Strikingly I will not able to edit many parts of the responsive sites just like adding and removing any section or adding any content on the website.
Pricing
When I have to make a custom domain on it, I will pay more than the other competitors are charging.
7. Webflow
Webflow is for those web designers who have an effective grip on customization.
Full description after using it:-
This website builder is not so beginner friendly. It is made to chase the focus of designers. Instead of using drag and drop functionality that Strikingly and Wix offer but it works with section block and padding. This is much more friendly to that user who is used to or much social to a large amount of customization.
By looking from the professional point of view: What is our idea after using it-
When we tested it for our demo business website then we realized that it is much more difficult as compared to other editors which provide drag and drop features as if you don't have prior knowledge about how to use these features, but with a period you will become familiar with these features. And the most amazing feature of this builder is that it provides you with a virtual design assistant which guides you in-depth(means until you go through the whole builder) and then it will leave it up to you, how you use it.
There are some reasons why we prefer Webflow
Different templates with individualistic design: It offers a different layout of templates according to specific industries and feels like it provides a pretty big range of templates if we compared it with other builders.
Navigation effectiveness: It seems interesting that it gives more importance to keys for adding and deleting by right click and different shortcut keys
Freedom for more creativeness: You might feel interesting that even with its free plan it provides more creative control in comparison to others.
Some features that should be improved on Webflow
Drag facilities- Well it is made to attract designers for doing all work manually but it should also add a drag and drop system as it feels more comfortable and the makers of this builder should add this feature in near future to attract more users and make it more beginner friendly.
Pricing
The price of making a website on Webflow is high, average users cannot use Webflow. Another feature of Webflow is that it has good creative layouts and templates but its cost is high.
8. Webnode

Webnode is used by around 30 million people all over the world.
Full Description after using it:-
For Beginners, Webnode is the best free website builder because it has a good SEO tools functionality through which users will customize their site in different languages.
By looking from the professional point of view: What is our idea after using it-
It has great editing tools and a wide range of design templates, they support many languages also. Recently Webnode has enhanced its functionality in the e-commerce area so that the users will sell their products in different currencies.
There are some reasons why we prefer Webnode
Expressed in several languages
Webnode website has a great feature that it creates our websites in different languages. We will build our website in order to customize our language within a very few clicks.
Backup and Restore feature
We can restore our sites very efficiently if we build our site on Webnode and there is a great functionality that we download our site in the offline mode.
Free Email address included
The amazing feature that any website builder does not provide is that if we purchased a mini plan we will get free access to the email accounts i.e free email address with the domain.
There are some features that should be improved on Webnode
Basic Blog
The site on which we write our blog is very simple. It has limited options to customize our blog, it does not have a good formatting structure.
Missing Key features
It does not add extra functionality features to the site and has limited design tools.
Limited e-commerce features
It is only suitable for selling our products in different currencies but if we have to sell our products at the tax rates and suitable shipping prices that do not have this kind of functionality feature.
9. Ucraft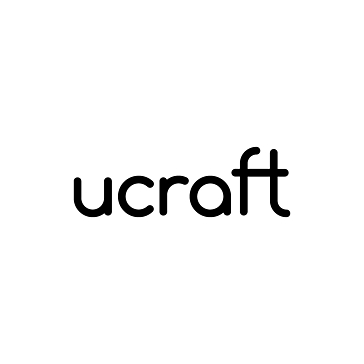 Ucraft is suitable for those users which have to make a professional and responsive website either it is used for small businesses, blogging, etc.
Full Description after using it:-
Ucraft is an image-driven website builder i.e it has great visual features feature that enhances our site. This is ideal for e-commerce business users who want to show their products.
By looking from the professional point of view: What is our idea after using it-
Ucraft is perfect for those people whose main focus is to initiate the customer. It has ideal e-commerce feature functionality tools to show its products on a huge scale. It has user-friendly friendly design templates which are easy to use.
There are some reasons why we prefer Ucraft
Website Editor
It has a huge variety of website editors through which we can create our site in different languages, we can edit the HTML and CSS of the site, and also create a strong password checker.
Ecommerce
It has great e-commerce features through which users will sell their products on their website and enhance their business. It has a payment gateway method through which mode of payment becomes easy for the users and also a shipping functionality feature that creates a good user experience on it.
Domains
We can get our domain from Ucrft directly and we link multiple domains with the provider . It also provides a free SSL certificate with the domain.
SEO Tools
It has great SEO tools features through which we can edit the meta tag and title and customize the URL of the site.
There are some features that should be improved on the Ucraft
Not Suitable for Complex Websites
It is only suitable for those website users which have a small business and has limited functionality features needed. It is not suitable for large and complex websites.
No, build-in photo editing
We cannot edit the photos on the site because it has built-in visual features which cannot be edited.
10. SimpleSite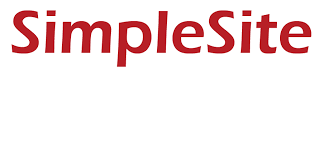 SimpleSite is a website builder through which we can edit our site from the mobile.
Full Description after using it:-
SimpleSite is a very simple website as you guess by its name, it does not have any surprising features through which we enhance our site functionality. It suits those users which can make a hobbies site rather than any serious e-commerce site.
By looking from the professional point of view: What is our idea after using it-
If we want to create our website in a very easy simple step-by-step then we will have to use SimpleSite. It has animated character feature guides that create amazing add-on pages on the site.
There are some reasons why we prefer SimpleSite
Ease of Use
Ease of use is the main surprisingly feature of the SimpleSite through which users will make our site with their own customize technical skills and enhance the features of the site.
Theme Design and Customization
Customizing our design on the site is the most important step but in the SimpleSite there are very simple ways to customize our design through our site looks pretty. If we choose a personal blog theme option it will automatically make the pre-design formatted layout.
Generous Ecommerce
Through the SimpleSite website builder, you can sell up to five products in the free plan. If you want to have a large eCommerce store that is not scalable you can use SimpleSite.
Some Features that should be improved on the SimpleSite
No Blogging Tool
The blogging tools of the SimpleSite are not good, we cannot edit the post and customize the blog on our site.
Customer Support System
The customer Support system is not efficient to use on the SimpleSite, if we want to ask any query it takes time to answer the question.