Here we discussed all the points related to Blogger vs WordPress these technologies you may consider this article before taking any decision & we recommend you to read it carefully. Each one either WordPress or Blogger both are widely used on the internet. Although, they work quite differently. Every platform has its advantages & disadvantages as well.
Before choosing anyone you have to look at what is your priority and which is best suited to you. So before comparing Blogger vs WordPress in an elaborative manner you need to see some precious points. These are
The objective of money- If your intention is for making money then we recommend you choose that option which will provide you great options for gaining profit via online mode.
Flexibility- You need to see the future up to some extent before choosing the option as to which platform will provide you more features at what cost.
Easily operative- It has been seen sometimes that every beginner user of these platforms either WordPress or Blogging wants to start it quickly as soon as possible with less effort. So choosing the options that can help you to grow your audience with qualitative content is the best choice. And don't forget about the supportive environment.
There are more points than above mention which are- layout options, and SEO development tools.
So from here, let's start the comparison:-
Review: WordPress vs Blogger
Ownership
Design Options
Support
Portability
Pricing
Ease of Use
Control
Security
Future
Conclusion- which one is better
Please Note here– The comparison here is between self-hosted WordPress & Blogger (not between WordPress.com vs blogger).
Review: Blogger vs WordPress
If we look at WordPress then according to the blog technology usage stats from BuiltWith, blogging WordPress gains the top rank as blog software. Approximately 43% of all websites & 97% of all blogs are held through WordPress.
If you look at Blogger then it gets 2nd rank and about 0.4% of the blog in the top 1 million sites.
WordPress takes the first hand over there as WordPress beats bloggers in search terms.
What is WordPress?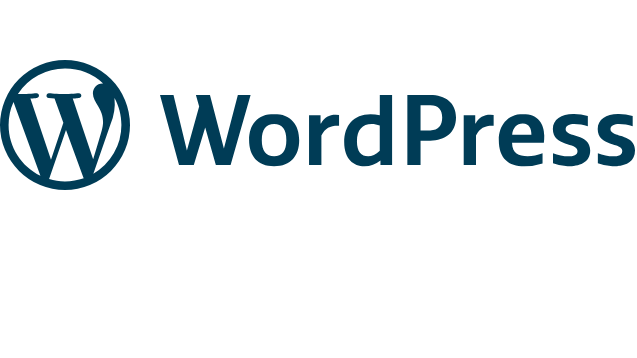 WordPress is the software on which you will create the website, and blog and this is an online store also.
It was started in 2003, and most of the websites are made through WordPress today. We can download WordPress and it is free to use.
If you want to create a blog on WordPress, you will buy the hosting and domain and then use WordPress.
It is a user-friendly website and easy to use by users.
What is the Blogger?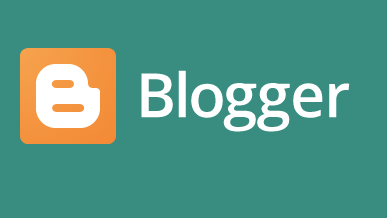 It was started in 1999 by Pyra labs, Google acquired it in 2003. It is a free blogging service.
When you create a blog in that and your blog address will look like this-www.yourname.blogspot.com.
Here you can also create a blog free of cost and this platform will also provide with you a free subdomain. And if you want another domain name then this option is also available- for this, you are just required to register that domain name through an arbitrator domain registrar and then fix it with Bloggers blog.
Read also: https://clawweb.com/top-10-best-ethical-hacking-courses-for-beginners/
Ownership
Ownership performs a very important aspect while selecting the option and giving efforts to maintain them. So this makes it crucial to know:
Blogger:
If you look at Blogger then you may little embarrassed to know as it is owned by Google. All the main work is held by this tech giant which is important as well for updating according to the needs of users & environment as well.
Although it is not owned by you google could ban your account when it feels necessary like- on Facebook, Instagram, etc. Your blog could also cease as while blogger doesn't get support from google.
Besides this, You can easily rely on Blogger as publishing a blog at no cost with full of features makes it the toughest competitor.
WordPress:
On the other side if you look at WordPress you need to take WordPress hosting with this you are free to run your blog until you think fit(and it didn't get cease like a blogger until you get a warning).
Here you are free to give any information, data, or whatever to a third person/party as all the data presented on your site is yours, which means you are the owner.
With WordPress, you can also shift toward another new web host.
Hero- we would say WordPress will be the winner.
Design Options
Whenever you visited any website then you see the look & layout of that website and then move forward so this step plays a very crucial role in sustaining viewers' eyes on our site and making the blog in such a way that the site bouncing rate kept minimum.
And make sure that you would not mix all the matters and the blog seems irritating while reading or viewing.
Blogger:
Blogger will give options to modify the existing templates but at a limited level. And if you want to make yourself more creative with your blog, you may need to pay some money. And these themes were used thousands of times.
WordPress:
When you went to the WordPress dashboard then you will find the themes as many as you want(which means WordPress has approximately 7500+ themes). 2000+ themes only for blogs.
If you want to see the location of WordPress themes then go to the WordPress dashboard -> find Appearance(on the left-hand side in the menu bar) -> themes -> Add new(if you want to find themes except for existing ones).
And here you can also choose third-party themes such as-Astra themes.
Without writing any code you just need to know what your blog should look like and you can easily do it with drag & drop systems.
Hero- we would say WordPress will be the winner.
Support
Support is the most important step when choosing the blog platform. If you are using any blog platform check whether its support system is suitable for you or not.
Blogger:
In the blogger the availability of a support system is limited. It has a very basic user forum through which it communicates with its users.
It is a free service so Google can't provide one-to-one communications to the users.
WordPress:
WordPress has a large community of support systems. There are a lot of questions and answers forums for each plugin and theme on wordpress.org.
You can get even a dedicated support forum system if you are using paid products. A live support system is also there in the web host company.
WordPress developers also created online tutorials for their users and team members are like the helping hand of many people,
Even in the free plugin system, there is also a support system if you will need any help.
Hero- we would say WordPress will be the winner.
Portability
If you are making the blog so you will have to check whether the blog platform has options to move to another platform or not.
Blogger:
There is a difficult take from moving your site from a blogger to a different platform. If you are moving to another site there are chances that you will lose your SEO subscribers, and followers.
It provides you to export your content so that your data will stay on Google's servers.
WordPress:
In WordPress, you can move your site anywhere you want. Move your site to the new domain name, or new host, or move it to the content management systems.
Hero- we would say WordPress will be the winner.
Pricing
Pricing performs a very crucial role and you have to balance the cost & opportunities that will you face in the future- which means you should not be so obsessed with "no cost" or the word "free". Let's see this through the below lines:-
Pricing for Bloggers:
As we said earlier blogger is free in terms of the Blogspot subdomain, for blog hosting and most of the themes, gadgets & some other options are free as well except third-party themes- for which you have to pay for it.
If you want to buy a custom domain name then there are some sites like-
2. GoDaddy
As you may have seen most of the time the free thing will not provide you with all of what you expect from the paid platform so be aware of that.
Pricing for WordPress:

The WordPress software is free but you have to pay for your domain name and for hosting as well. Some websites like- Bluehost provide a hosting plan for just $2.75 per month (including the domain name).
The WordPress themes are in more than 7000 numbers but besides this, if you want to use other paid themes then you can with some additional basic charges. You will not feel like a loss of money as WordPress will bring you a lot of plugins that will bring you a great return on investment.
Hero– Here nobody wins- Tie.
Ease of Use
Everyone is not a developer and many people come from the non-technical background but still want to share their views on the internet and want to share their view to others then the point come is how- as some people think it is very difficult to share their information, and knowledge via the internet but the point is could I share my opinion, information, some data, and another thing easily. Then let's see the points below by looking at two platforms-
Blogger- ease of use: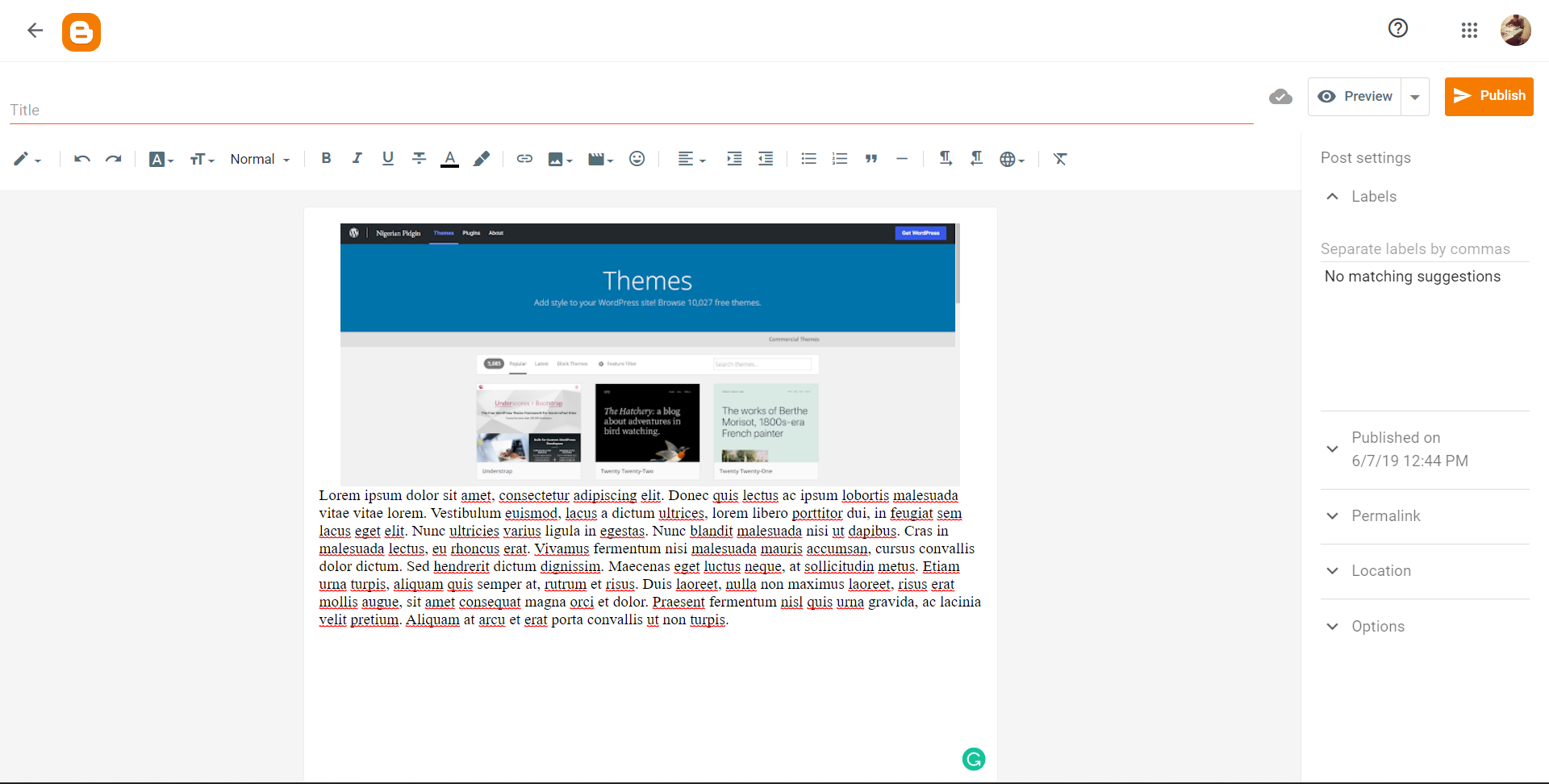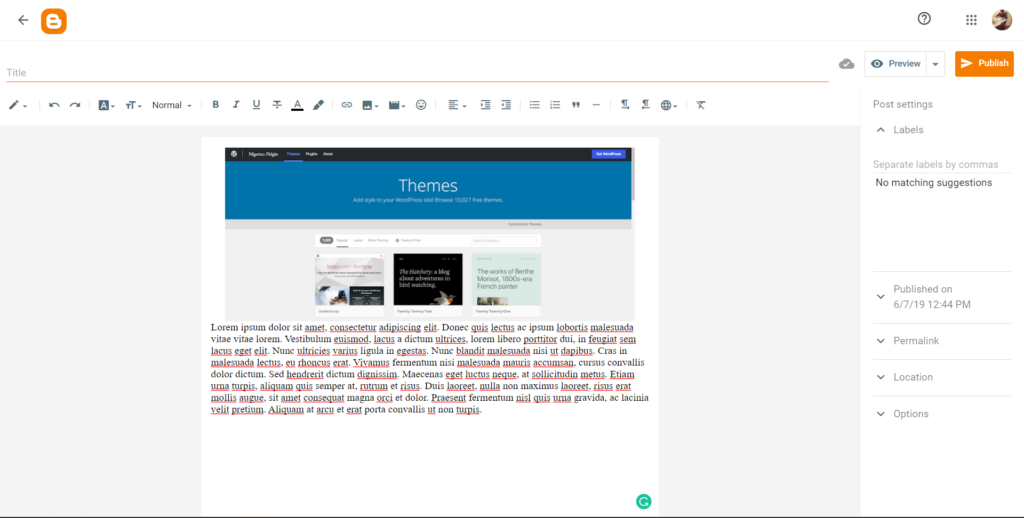 Here you can create a blog in just a few minutes just with your google account.
Steps to create a blog: Go to the Blogger site -> sign up with your google account -> Click on create a new blog options -> Choose your display name -> create a Blog title -> Blog address -> select theme. Once you have done it that means your blog gets set up.
The next step would be to construct a blog setting, Edit your favorite layout, and edit the blog post.
However, you need some HTML skills if you want to customize your blog themes.
WordPress – Ease of Use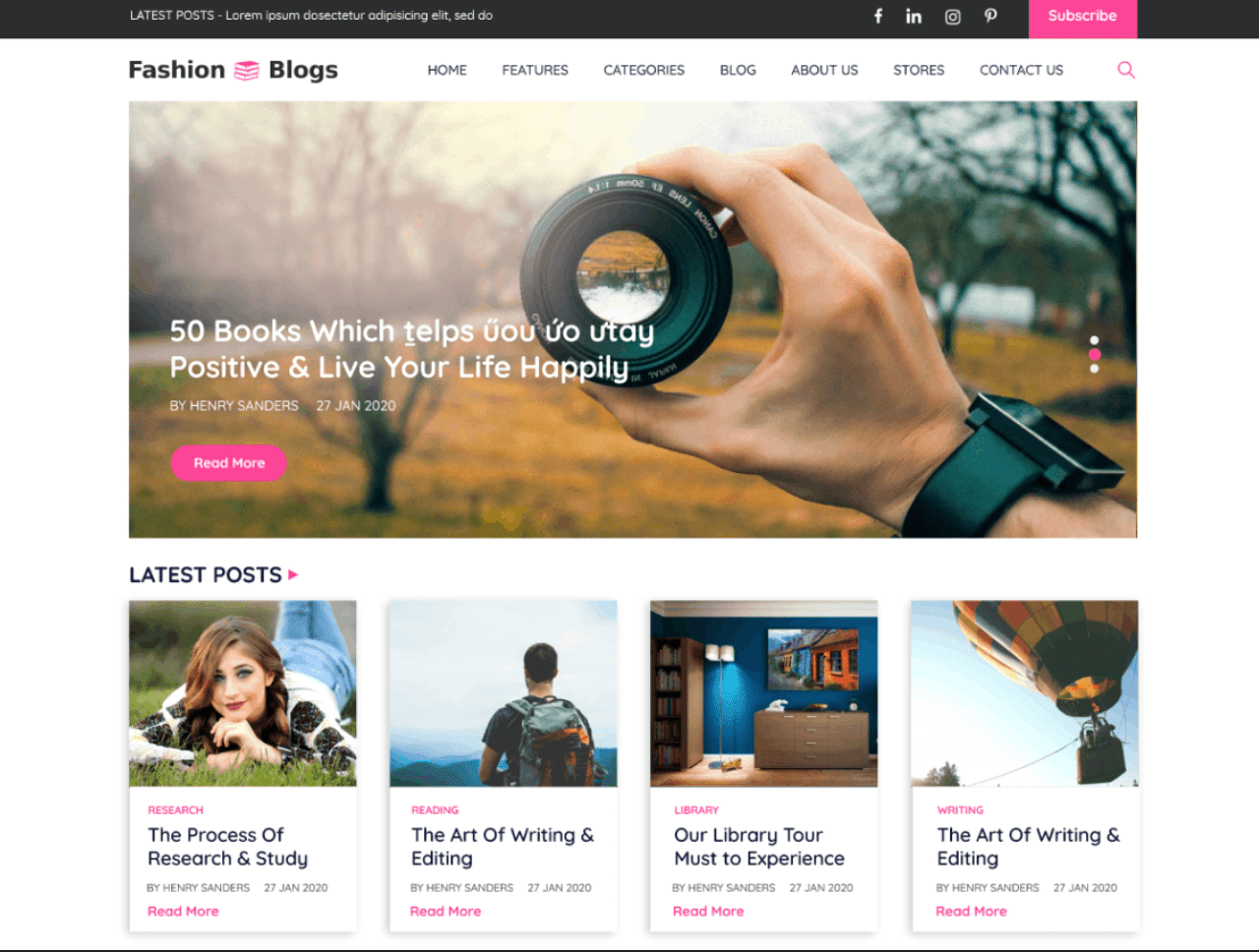 Setting up your blog is pretty easier in WordPress as well. You don't need any coding skills. You just need a rational mind where to point and click on the computer screen to arrange the blog look in WordPress and install WordPress plugins.
Once your setup process gets done then you can choose the WordPress themes you want.
And then to add more features to your blog you can also add some plugin which is best suited to your blog.
Giving content to the blog is much easier just with pages and post systems.
WordPress has a drag & drop system which gives you more freedom for customization.
With the above points of ease in respect of Blogger & WordPress. With Blogger you can set up a blog in just a few minutes but if you want customization then WordPress gives you far better than its competitor.
Hero- we would say WordPress will be the winner.
Control and Flexibility
The important thing you should consider is that your website is flexible i.e you will add new features to your site.
Blogger:
Blogger is a simple tool in which Blogspot is very limited.
It has built-in gadgets that are used for advertising, subscription links, a contact form, etc and these all features are provided by Google. It has also very limited features to use.
Many options like popups and e-commerce features are not available on the blogger platform.
WordPress:
You can add new features to WordPress because it is open-source software. You will add new features to the blog with WordPress plugins and third-party integrations.
WordPress plugins that are used in your blog are premium and free.
By using Plugins you should improve the:
Create a membership community
Add social media sharing options
Add an online store on our website
Popup feature when any visitor comes on the website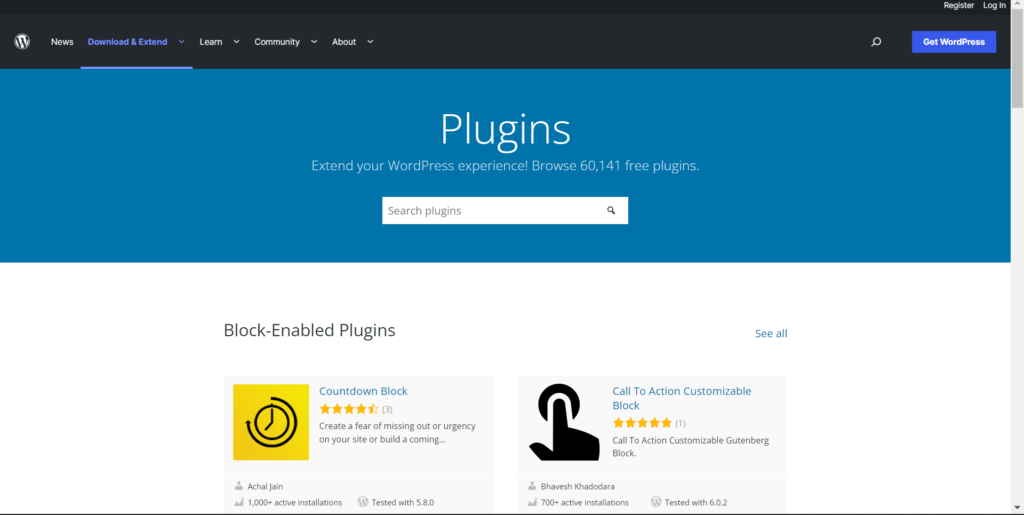 If you are good at coding you can create your custom plugins and use them on your blog.
Hero- we would say WordPress will be the winner.
Security
Security is very important while selecting your blog platform. There may be a chance of hacking so you will lose your data
Blogger:
Using a blogger you should take advantage of the Google platform. You don't take too much time updating changes on the server, the security of the blog.
Due to some conditions if the blogger's website goes down your website is also going along with it.
WordPress:
There are many plugins available on WordPress through which it is easy to use.
WordPress is a secure site and it provides backups and security features for your site.
Hero– Tie
Future
It means the growth that you could achieve with your blogging platform in near 5 years.
Blogger:
The future of your blog wholly depends on google's decision as whenever google wants to shut it down then it can do.
Over the past few years, Google didn't update the Blogger. we have seen google throw out its popular services like- FeedBurner.
WordPress:
WordPress is the most useful and strong Content Management System(CMS). Approximately thousands of business depends on it.
In the WordPress context, WordPress is open-source software and any one company decision can't affect WordPress. It is managed by the community of developers & users.
So, we can consider it the best tool for your blog in the future.
Hero- we would say WordPress will be the winner.
Conclusion- which one is better
You have to choose it carefully or come to a decision on which is the best platform where you can rely on and which one will be the best for your blogging carrier.
Goals- 1. If your goal is to earn money by writing a professional blog and want to share it with others and wants to use a scalable platform like- WordPress.
You could also include a shop to your blog, and lots of marketing tools, and creating a membership website becomes very easy with WordPress.
2. But if your goal is to share their personal view via the blog and wants to share stuff like stories then Blogger will be the nicest choice.
Hopefully, you liked this article but if you are still confused about them then see some FAQs (Frequently Asked Questions).
FAQs
1. Is WordPress a good option for blogging?
WordPress is the best option for writing personal and professional blogs because of its content management system and it has a user-friendly website on which we create our blog.
2. Should we use WordPress or Blogger?
If you want that your blog does not have a long-term effect on the readers and you are satisfied with the limited features of the blog then you should use blogger. If you want to set up the business and want long-term effects then you should use WordPress.
3. Does the blogger website need hosting to create the blog?
Blogger website is free to use and you don't need any hosting to create the blog on it. You should use all the themes for free on your blog.
4. Is the blogger website safe for our blogs?
Blogger website is hosted on Google servers so you don't worry about that and you will get the SSL certificate which prevents your website from threats.
5. what is the most suitable theme on WordPress?
Divi is the most suitable theme for your blogs.
6. What is the common function between Blogger and WordPress?
Both the blogger and WordPress have the option to customize your themes for the blogs.