In this blog we are telling about Squarespace Vs WordPress which is better We have tested both platforms and here you will find most of the solutions to your confusion.
You will grasp all of the main points that you should notice-
How simple they are to use.
How many expenses you could bear? All about the features.
The pros & cons of both- help you to select the best one.
Other choices you could move to.
Best conclusion from our side.
Squarespace?
Squarespace is a software-as-a-service website builder- that helps to build a website & maintain it with the help of nice features (like- Templates, domain names, Hosting, e-commerce features, Support, and Content Management Systems).
It is an updated software and its developers always seek to upgrade that features (new updates include- 'Squarespace Video Studio', and 'Squarespace Email Campaigns').
Why? Because the developers want to make the software `free of code` means you don't need to add HTML or CSS but it doesn't mean that the software will not let you or stop you from coding, you can still do it.
Statistics- Over 2.9 million websites were made with that platform.
WordPress?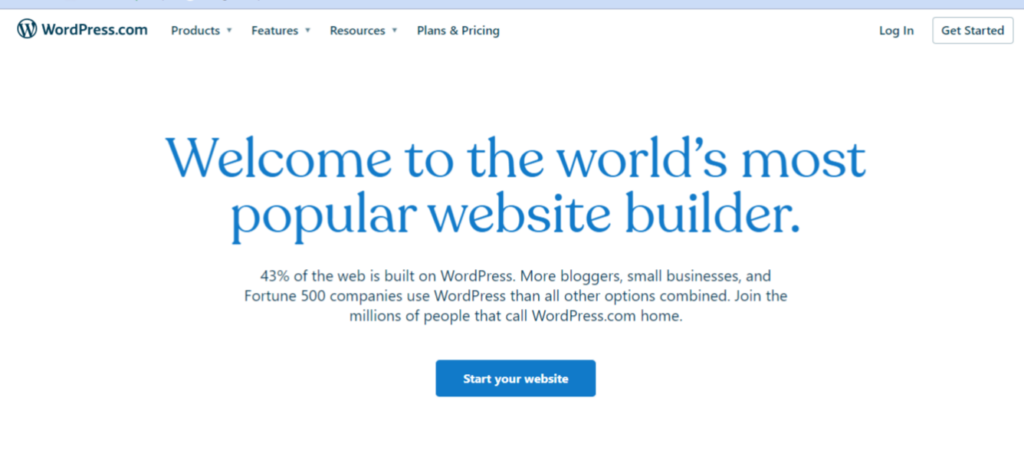 It can be categorized into two parts i.e; Hosted WordPress & Self Hosted WordPress.
It is just like Squarespace in the context of the plan (either monthly / annually) and acts the same as Squarespace as it also uses for website building. Hosted WordPress is available at WordPress.com.
Plans:-
Free plan – free of cost($0)
Personal – $7
Premium – $14
Business – $33
eCommerce – $59
By buying a plan your reach get increases according to your plan and buying an expensive one could increase the reach of complex e-commerce features.
With the free version, adverts could interrupt you or be shown on your site.
Self-hosted WordPress
Here you can download also the whole WordPress and will run only on your server. Open source means you can access its source and can manipulate code in it just by downloading from the official site.
With WordPress, you can get make the plugin and can make your site as impressive as you want a wide variety of plugins (free as well as paid) will let you make your site interesting and also know about Squarespace Vs WordPress which is better
Statistics- Over 36 million websites were made with that platform.
The CMS of that platform is much more useful and dominates as compared to others.
Aim to develop the software:–
Those who are using Squarespace, don't have web development skills.
The main aim of Squarespace is to use by anyone who doesn't have the developing skills.
The aim of Squarespace while creating the website is:
Quality of content
User-friendly website
Avoid situations where users manage to break their site
We can also create a website on WordPress without knowing the development skills.
You just need some arrangements & establishing a site may also require some learning before you publish it online- only in the case of self-host.
For coders- They can also use their skills to make your site impressive as it also gives you the freedom to code as compared to Squarespace.
Let's take a look at Squarespace Vs WordPress which is better
Squarespace vs self-hosted WordPress-
Pricing
Convenient usage
Support
GDPR comparison
Multilinguality
Control over your content
Maintainability
Security
SEO tools
Marketing in Email
Forms & information capturing
Mobile Apps
Ecommerce
Flexibility
Templates
Sustainability for large sites
Pricing- Squarespace Vs WordPress which is better
Squarespace
Four plans–
Personal– $23 P/M
Business– $33 P/M
Basic commerce– $36 P/M
Advance commerce– $65 P/M
On these plans, you can also get a discount if you get these on annual basis and the cost pay will be $16, $23, $27, and $49 per month respectively (if you pay annually, to get a free domain name then you have to purchase domain also from Squarespace too).
You can also get free access to Squarespace only for 2 weeks. Click here for getting a free trial ——VISIT SITE——.
The basic difference between in Squarespace plan-
Transaction fees
features of e-commerce
Adding a custom CSS & scripts
Combination with third party
Which plan is best for eCommerce-
$33 per month. Why?
Because with the $23 plan your access will be limited to some features which enable or require even basic sites. If you intend to create an eCommerce website then you have to rely on a $33 pm or an expensive one but not on $23.
WordPress
Is WordPress free? Exactly not, because in WordPress you have to purchase some stuff even if it an open source software.
Hosting – server space on which to install WordPress and store your site.
Themes – optional if you are looking at precious ones or expensive ones.
Combination with Ecommerce – will enable you to sell your products online.
Developer – For getting a better result(hiring is necessary)
Plugin – that let you add more functionality
From all the points you have to choose even if your site belongs to a personal category or Ecommerce that is Hosting.
You need to take one decision- do you want to go with shared hosting (companies like- Hostpapa, and Host Gater will provide you with this) the second option will be Managed WordPress provider (companies like-  Kinsta or WP Engine specialize in this). The second one (Managed WordPress provider) is considered more secure & fast as well but also expensive and also know about Squarespace Vs WordPress which is better
Approximately costing with a different provider-
$35 per month (based on Kinsta costs)
$4 per month (based on Hostpapa costs)
Remember one thing (!important) the figures that are disclosed here is just example previous you can trust these but the cost can be more or less and just by incurring cost you should not think that it's all you have to invest some time or hire someone to do this perfectly.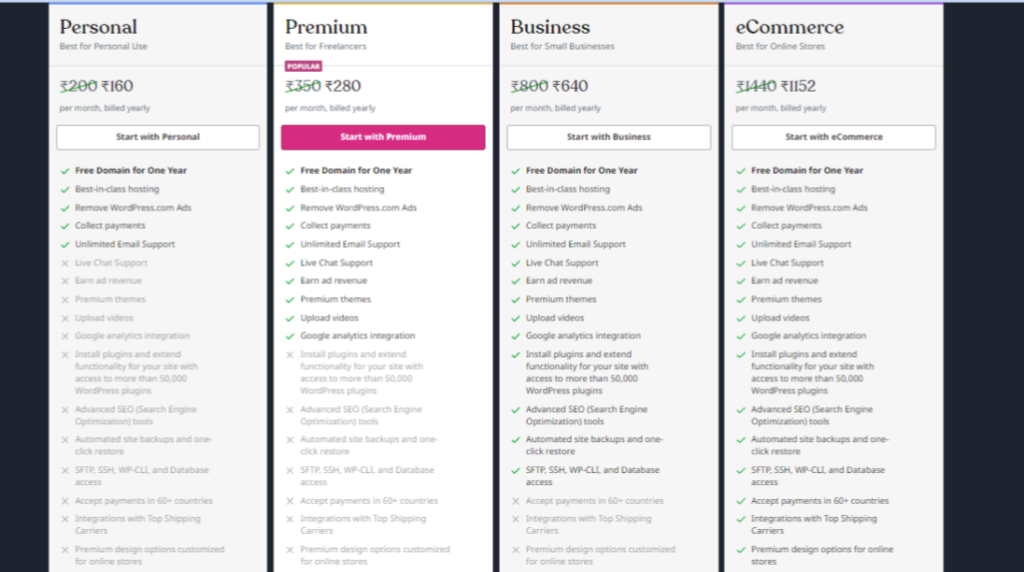 Read also: Wix Vs WordPress
Convenient usage
Squarespace
The interface of Squarespace is very easy to use It has basic design elements like font colors and heading sizes. If you want to change the design template you want to change it in a very simple way.
You can edit things very easily, just click on the edit button and change things according to you.
It has a drag-and-drop editor through which you can drag any text and image around the page, and drop the sections of the page into it. It has released a new version of the drag-drop editor called "fluid engine".
This editor keeps aligned of the page and snaps to the grid very easily and also know about Squarespace Vs WordPress which is better
WordPress
WordPress has easy-to-use CMS(content management system) and it is responsive in nature.
The main difference between Squarespace and WordPress is On-Page Editing.
In Squarespace, you just click on the edit and edit the content but in WordPress, you may go back and update the content before you go to publish.
It has many plugins through which you can design your website like elementor.
It has the Gutenberg editor, through which we can drag and drop our content but this Gutenberg editor is not more flexible than the fluid engine of Squarespace.
Support
Squarespace
The support area in Squarespace is very impressive as compared to WordPress.
If you bought the Squarespace account you will get 24/7 support. Social media support is also available like Twitter, Instagram, Facebook, etc also know about Squarespace Vs WordPress which is better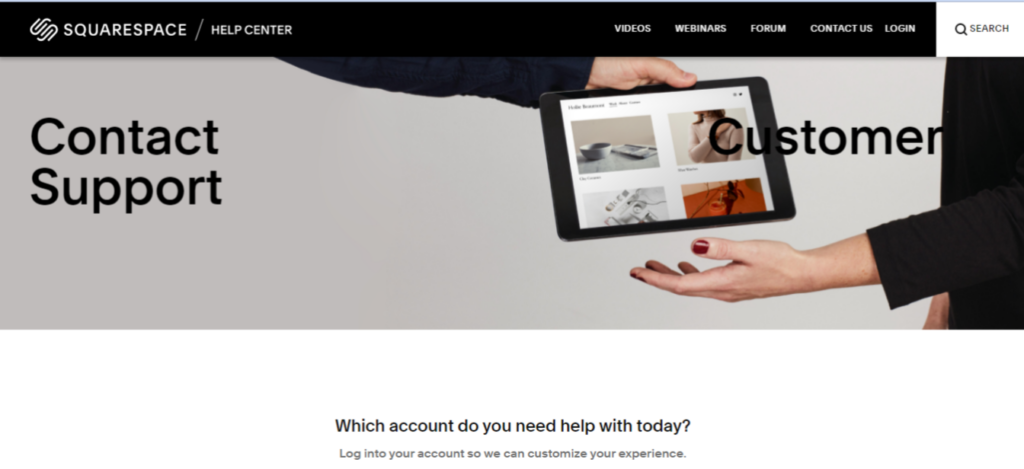 WordPress
WordPress is an open-source platform on which you can build your website.
It has WordPress forums which include the community of WordPress. You can also provide support like face-to-face meetings and video calls etc.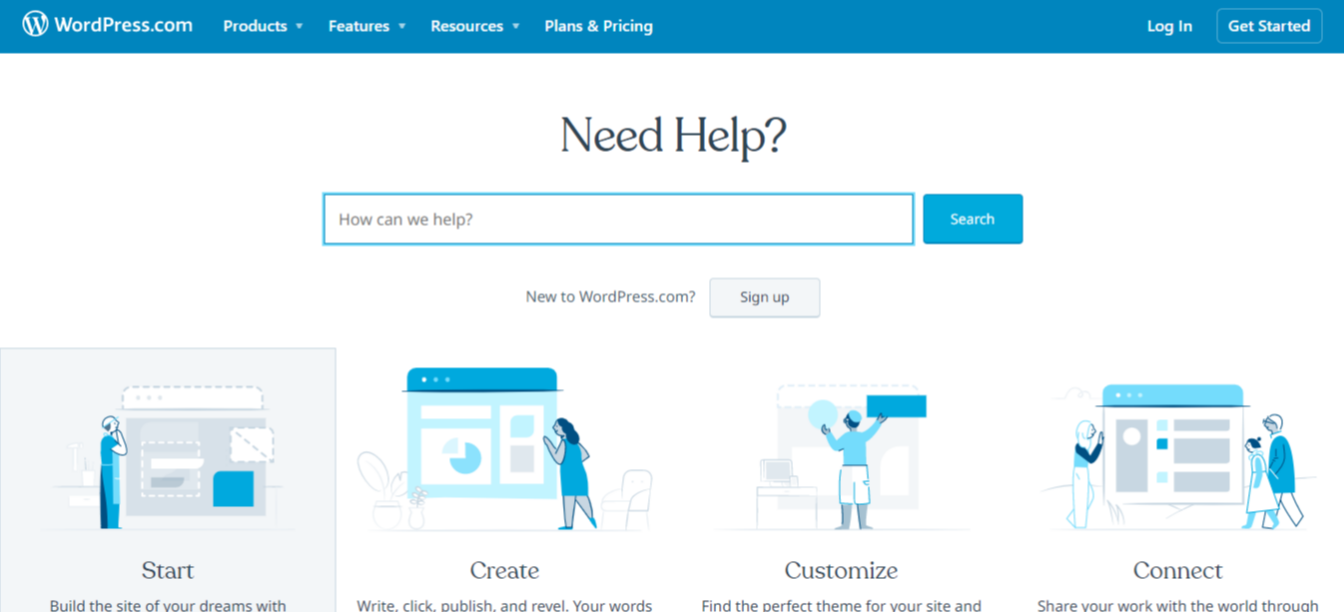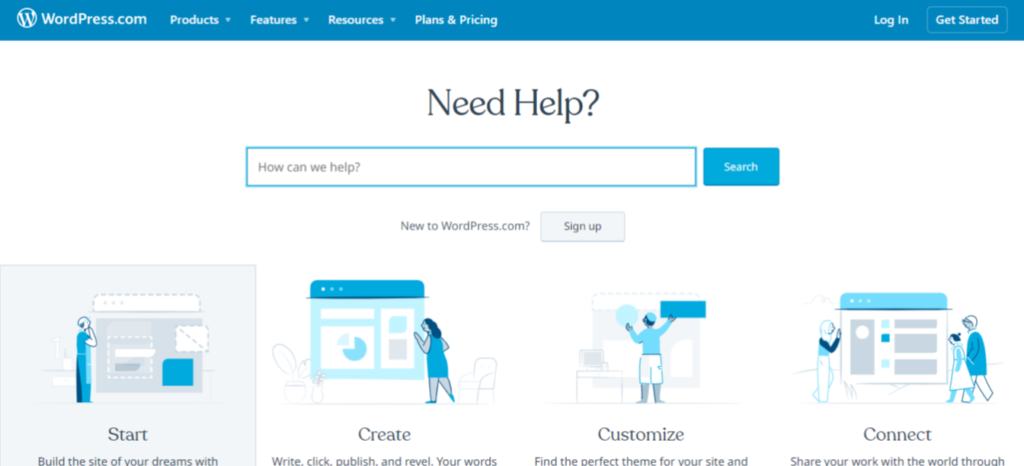 GDPR comparison
The comparison provided here is based on the survey and reports of some organizations and our target is to guide not to provide some rules to follow for either of them or reject the others.
So, let's see What is GDPR? General Data Protection Regulation- a set of rules to protect the consumer in the EU. These rules become a necessity if you are operating a business site.
Let's see which platform adhered to these rules:-
Squarespace
Squarespace secures data with high security but if you look at the cookie settings then you may face a bit downfall by looking at the hole it follows the core GDPR.
GDPR for cookies- It describes in the core scenario that the cookie will not imply until the user gives consent to it.
However, when the visitor visits your site then he gets to know easily that your site has included some cookies also.
Relief from that issue– You just need some coding to handle it or rely on the paid version. Most of the people in Squarespace who don't have any coding skills- go with the latter option. Just install Yesapp, Which enable you to optimize the setting according to your own will you just need to configure some setting and then add a script to your Squarespace site to enable it and also know about Squarespace Vs WordPress which is better
WordPress
Here you need to spend your time arranging the cookies settings- to fulfilling the GDPR rules.
The Lubenda is a widely used plugin and resources are also available on the internet that could guide you. You just need to be careful while choosing the plugins as some plugins are available but before investing time in it just go through the articles which are available online Because some plugins may not follow GDPR.
Multilinguality
Here WordPress is the clear winner as in this platform either you could go to plugins for different languages (VISIT SITE) or go with WordPress Multisite.
Don't think that Squarespace sits quiet, it also opens this feature in it as Weglot. But according to some users, the use of that feature is costly.
Squarespace
Control over your content
WordPress
Here you have freedom, in general, you could add content according to your capacity and your site will get banned if it doesn't follow the norms of the country in which it is. Sometimes, some websites get eliminated due to hosting providers as they have some set rules, so if you fall into that situation, just choose a liberal provider.
Squarespace
If you want to control your content Squarespace uses some policies to remove the conflicts over the site and also know about Squarespace Vs WordPress which is better
Maintainability
Squarespace
If you are using Squarespace you don't worry about site maintenance. All the updates of the site, web hosting, and server configurations these all conditions are taken by Squarespace.
WordPress
In WordPress, the site maintenance functionality is totally different because it is a self-hosted platform. If you are using WordPress the most important thing you have to ensure that the WordPress should be up to date and correctly configured and also the themes and plugins be updated.
If you are updating the outdated version of the WordPress plugins and themes there should be a chance of hacking your site also know about Squarespace Vs WordPress which is better
Security
Squarespace
The most important feature of the SquareSpace is that it does not compromise the security features of the site by the DDOS(Distributed Denial of Service) attack and if there is a mishappening in the site the Square team gets responsibility for the site.
Squarespace gives the key security features are:
Two Factor Authentication
SSL certificate
Automatic software updates
PCI-DSS compliance
WordPress
But if we do not authorize any developer or commission for the site security all the responsibility is our's and the version of WordPress should be up to date.
The first priority when you are using WordPress is to sort out the SSL certificate, PCI compliance, and two-factor authentication.
So you should create a secure WordPress site it has less scope for the security of the site and also know about Squarespace Vs WordPress which is better
WordPress Security and Maintenance
If you are making the site on WordPress you have to set up the site correctly and if you have the existing WordPress site firstly go with the audit, and get in touch.
Partnership the good developers so that they ensure the security of the website.
SEO Tools
WordPress is the winner when we are talking about the SEO tools for the site.
There should be Keyword research tools for the site for SEO.
WordPress
WordPress has full control over the SEO tools if you are picked the hosting that ensures the fastest speed for the pages of the site and the site is well configured with Google's new core vital requirements.
It has a wide range of SEO plugins for example Yoast, which suggests on-page SEO efforts.
Adding Snippets in WordPress is very easy and there are many plugins that add your data on the webpages.
Squarespace
In Squarespace, you don't need web hosting and there are limits in the SEO settings. In Squarespace, there is no functionality of on-page SEO.
You cannot add the snippets without adding the code.
Snippets can increase the:
Search Engines
Displaying the contextual information
It uses HTTPS SSL, generated XML maps,HTML markup and fully responsive. It also includes the page titles, meta descriptions, alt text, and headings and also know about Squarespace Vs WordPress which is better
Marketing In Email
Shopify and Wix also include Email Marketing with some suitable offers, users will manage multiple parts of their business on a single platform.
Squarespace
Squarespace has a built-in feature which is Email Marketing. This feature is common in the website builder market and this also includes some offers in this feature.
Squarespace's Email Marketing tool is called "Squarespace Email Campaigns" which helps to provide designs and send HTML e-newsletters with an Email Marketing solution like Getresponse.
Email campaigns also include autoresponders, split testing, and data fragmentation also. It also provides consistency between the templates and their emails.
Products, blog post summaries, and images have easy-to-drop block features and the price is also cheap in cost. You can send a number of messages per month, in the most expensive plan you can send 250000 messages which cost $68 per month.
WordPress
WordPress users also send e-newsletters with similar forms tools in the app like Aweber or getResponse. It has advanced functionality features both in data capture and email broadcasts and also knows about Squarespace Vs WordPress which is better
Forms And Information Capturing
Squarespace
Squarespace provides us the attractive data forms which we can add to our site
Three types of forms available are:
Email sign-up forms
Regular forms
custom product forms
These will add more information to our site but they do not include the file upload.
The data used by Squarespace are:
Added to the Google sheet
Sent to Mailchimp
Emailed to an address Specify
Connected to Zapier for integration to other apps
If you are using the email address for sending e-newsletters to subscribers you can use your data with the SquareSpace new email campaigns feature.
Mailchimp and Google Sheets are useful features for the site but many users use GetResponse, Aweber, and Campaign Monitor to use the form services and also know about Squarespace Vs WordPress which is better
WordPress
WordPress provides all the form services through the Plugin called Gravity Forms which has integrations of e-marketing solutions, additional functionality like confirmation emails, file uploads, entry limits, and hidden fields, etc and also know about Squarespace Vs WordPress which is better
If you have the existing forms and you want to insert any new page you can easily do that.
Mobile Apps
Squarespace
There are three Apps available on the SquareSpace are:
Scheduling Client
Scheduling Admin
Squarespace
These apps are available both on android and iOS.
Squarespace AAP provides updated content, adds new blogs, deals with e-commerce orders
Scheduling apps manage the appointments with the clients
WordPress
WordPress, you can install the WordPress App which is both available on android and iOS and we can manage the tasks through it. These include
Uploading Media
Moderating Cooments
Creating and editing pages
viewing stats
WordPress users also find apps for their suitable use and have ratings like 4.4,4.6 and 5 respectively.
WordPress Apps is specially designed with the hosted WordPress but when you are working with the self-hosted WordPress this will involve some configuration and the addition of the jetpack plugin.
You should also use a third-party app to handle e-commerce sites like Ecwid and Shopify and also know about Squarespace Vs WordPress which is better
FAQ's
Which is the best blogging platform WordPress or Squarespace
You have a choice to choose which platform is the best, and if you see the statistics of usage for blogging then you could easily see that WordPress is far better than its competitor(in this comparison). Because it provides you better plugin.
Which feature makes Squarespace a better competitor
The feature is called better understanding of the user(for beginners) as here you could make your website without facing any difficulty & here you don't need coding.
Best one for multilingual cities
Due to its built-in plugins which help to translate into known languages so WordPress would be a better choice. But if you want to choose Squarespace then that could be beneficial as well and with Squarespace, you just require to duplicate pages in another language.
Should I go with WordPress than Squarespace?
It's totally up to you if you looking for the site that made your website without any coding or if you are just one person and you don't want any complexities then Squarespace is for you. But if you choose another path that goes toward WordPress then you will find greater freedom here you have lots of plugins, themes, and many more.
WordPress aimed at
WordPress is aimed towards your learning skills this platform if you go deep into this then you will find a lot more than just a normal site and you are free to control anything on your site if you see our suggestion then we suggest you this & make a heavy site if you are fully confident about your skills.
Which website builder will provide you with more easiness
Without any further just go with Squarespace- for easy building your site.
WordPress total cost
Technically WordPress is open source but if you go in reality for making your site online then approximately it cost around $200 to $1000. It's totally up to purchase any paid themes & plugins or go with the free version but at least you are required to pay for domain & hosting.
Squarespace total cost
In Squarespace, you just need to pay $16 a month. And you could also choose 14 days free plan.
What other alternatives are available other than WordPress or Squarespace
Depending on the condition that:- 1. Blogs– go with WordPress.com,
2. Online stores– go with Shopify.
Is there any free trial with Squarespace
Absolutely, yes just by signing up on the official site, you could play with this, and with drag & drop functionality you could see how it works.